The Dunwoody North Civic Association is kicking off its 5th Holiday Decoration Contest which means it's time again to adorn and illuminate Dunwoody North for the holiday season.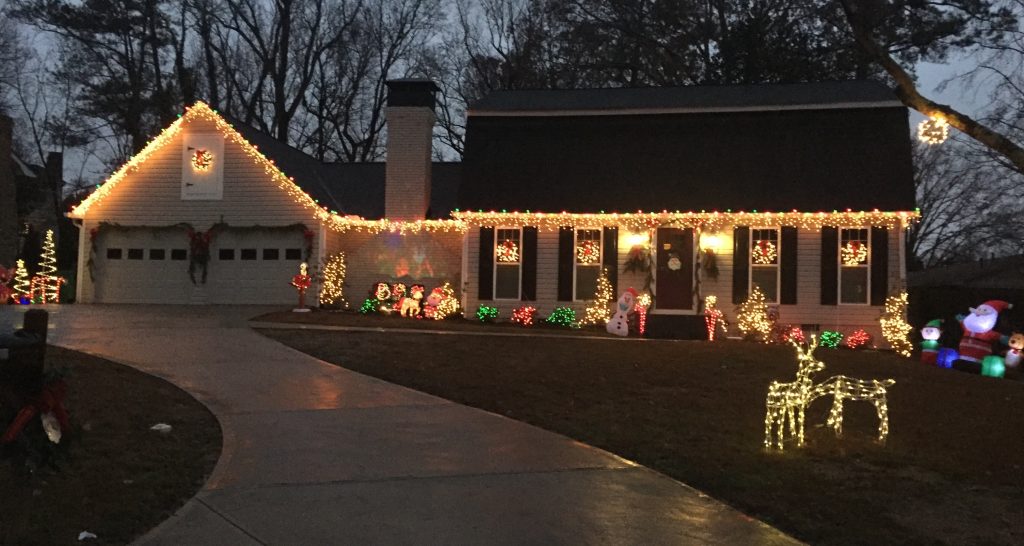 To participate, have the exterior of your home decorated by midnight December 8th. Starting on the 9th, the Holiday Decoration Committee will tour the entire Dunwoody North area looking for 10 examples of the best decorations, choosing a variety of styles. If you let us know by email in advance that you want to join in, it makes our job a bit easier. Let us know your decorations are ready by emailing 'Beautification' via our contact form at the top right of this page. (If you are on a mobile device, the contact form is at the bottom of the page)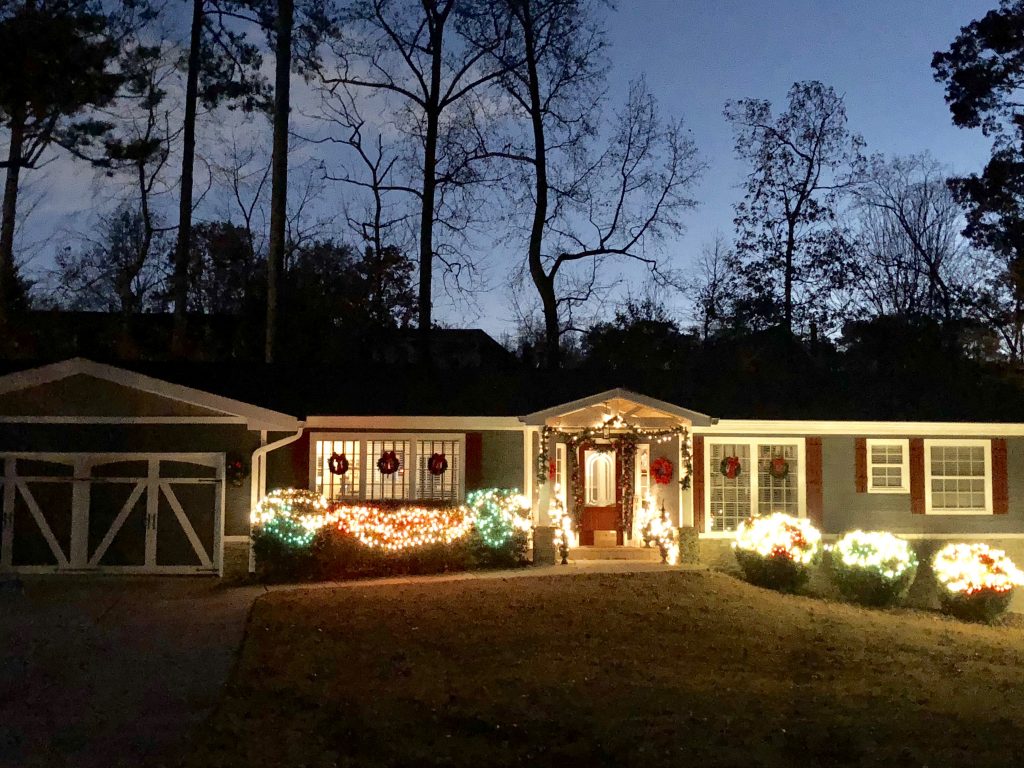 Here are the 2019 guidelines:
Have your exterior holiday decorating completed by midnight on December 8th.
To register your interest in advance, email Beautification@DunwoodyNorth.org however, all homes will be considered, pre-registration is not required.
The committee will nominate 5 houses from the Dunwoody North area on each side of Tilly Mill. (10 total nominees) - (Residents are not eligible for the award in consecutive seasons)
Photos of nominated homes and the voting ballot will be posted on the DNCA website by midnight December 12th. (Go to dunwoodynorth.org/decorations/)
Residents are invited to tour the neighborhood and view the nominations to select one house from each side of Tilly Mill as Best Holiday Decorations.
Residents will visit dunwoodynorth.org/decorations/ to view nominations and vote for their two favorites.
Voting deadline is midnight December 19th. One vote per unique email will be tallied to determine the winners, one on the west side of Tilly Mill and one on the east side of Tilly Mill.
After online voting is complete, the winners will be announced on December 20th.
Winners will receive a prize and be posted on the DNCA website.
Note to residents: You will need to log into your DNCA account in order to view the nominations and voting ballot. If you do not yet have an account, sign-up is easy. Just go to our registration page.
For more membership information, go here.

Of course, if you have any questions, feel free to contact Beautification via the Contact Us form.
Happy Decorating !!!