This is the second year your DNCA is offering mailbox decorating services for the holidays with the Dunwoody North 2023 Holiday Mailbox Decorating Event.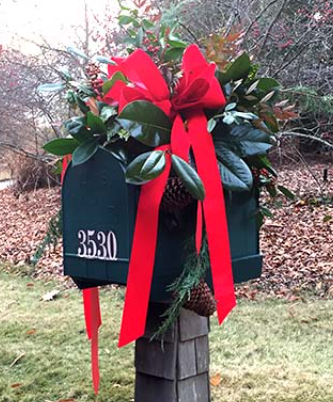 Our creative decorating staff will come to your address and give your mailbox a Holiday Makeover.
The cost is $25.00 and covers all materials. All you need to do is select a bow color below but be sure to also enter all your details: Name, Address, Phone Number and Email address, so we know how to get in touch. We will use the shipping address as the decoration address!
Orders can be placed until December 10th, 2023.
Mailboxes will be decorated between December 1st and 10th, 2023.
All our work is done by volunteers and all remaining funds will benefit future Dunwoody North Civic Association Events, Socials and Activities.
If you have questions, please email:
MailboxDecoration@DunwoodyNorth.org