By Rebecca Parker and Julie Kegley (DNCA Board Member)
Congratulations to the Dunwoody North Civic Association 6th Annual Holiday Lights Decoration Contest winners!
This year's first place winners were the Ringlers at 2471 Old Orchard Court
The second place winners were the Dennises at 4376 Huntington Circle
Our third place winner is the Quarles family at 2557 Binghamton Drive.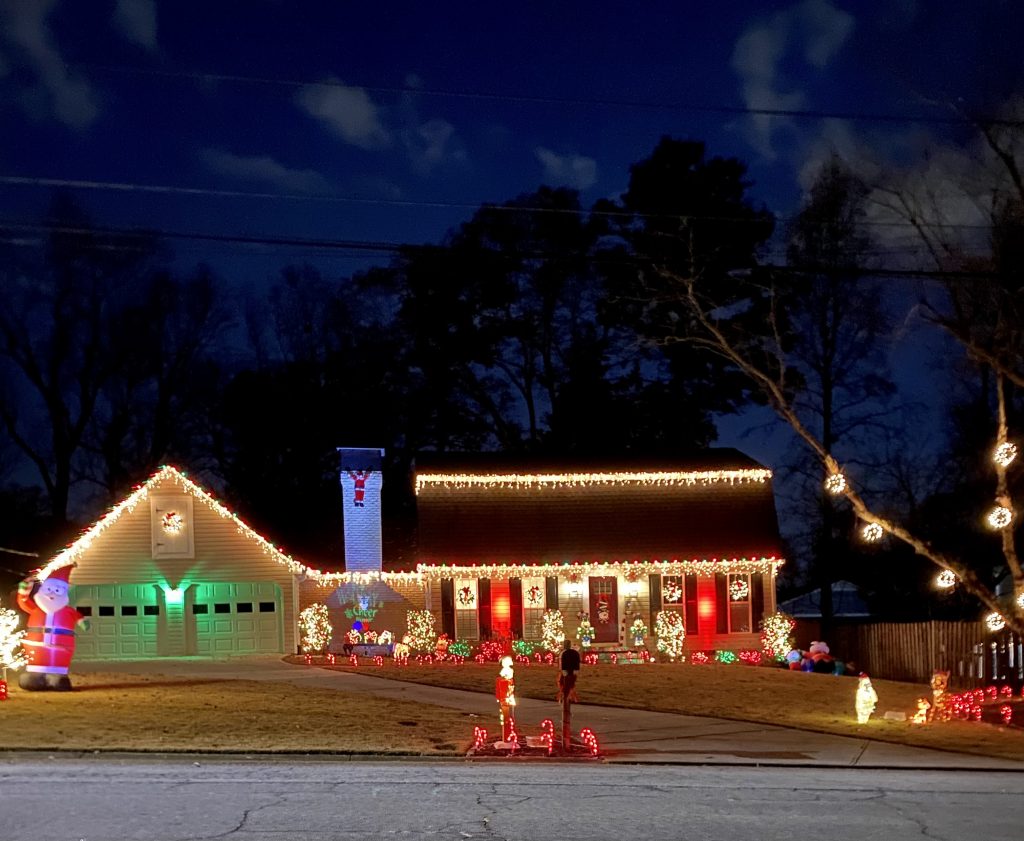 Congratulations to the 1st place winner - the Ringlers who live at 2471 Old Orchard Court! With a gingerbread house-like design, a beautifully decorated tree out front, and candy canes galore, this house wowed us all! Hear from Carrie about how they approach decorating for the holidays: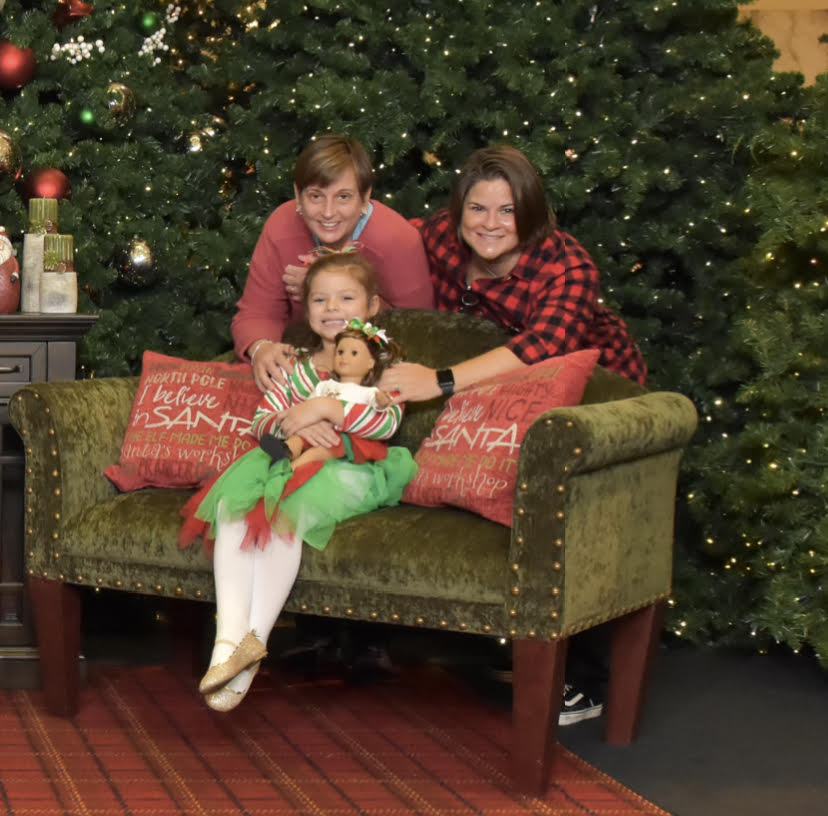 "We try to decorate for all holidays if possible! It's fun! As a kid, I used to love driving around and looking at holiday lights (I still do!). I want to make sure our daughter has happy holiday memories and lighting up the house is a part of it...and if I can bring joy to others along the way, then bonus! We are lucky to live in such a wonderful neighborhood! So many people decorated this year...all of Dunwoody North looks so beautiful and festive! Thank you so much for organizing this event!"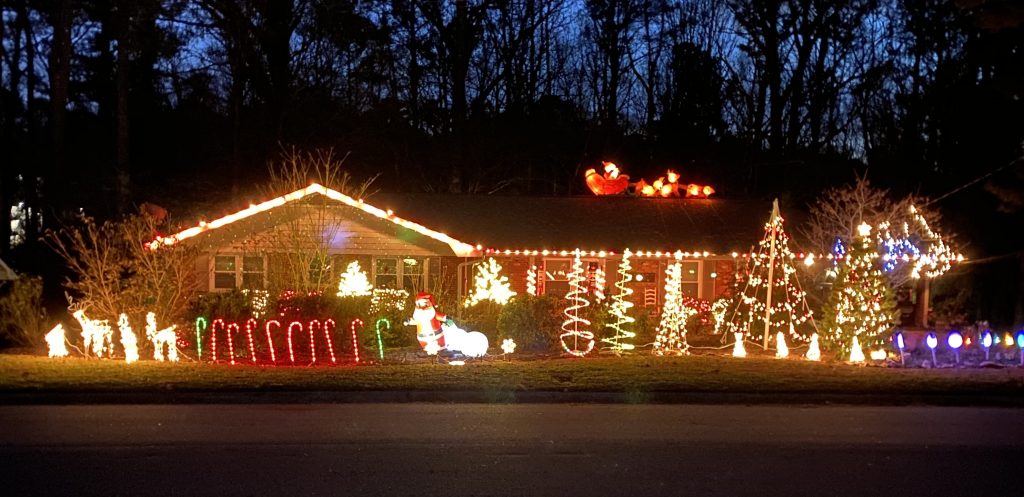 Congratulations to Casey and Cindy Dennis who live at 4376 Huntington Circle for winning second place. There was such a wonderful variety of Christmas trees in their front yard as well as Santa making an appearance on the roof. Hear what Cindy has to say about their decorations: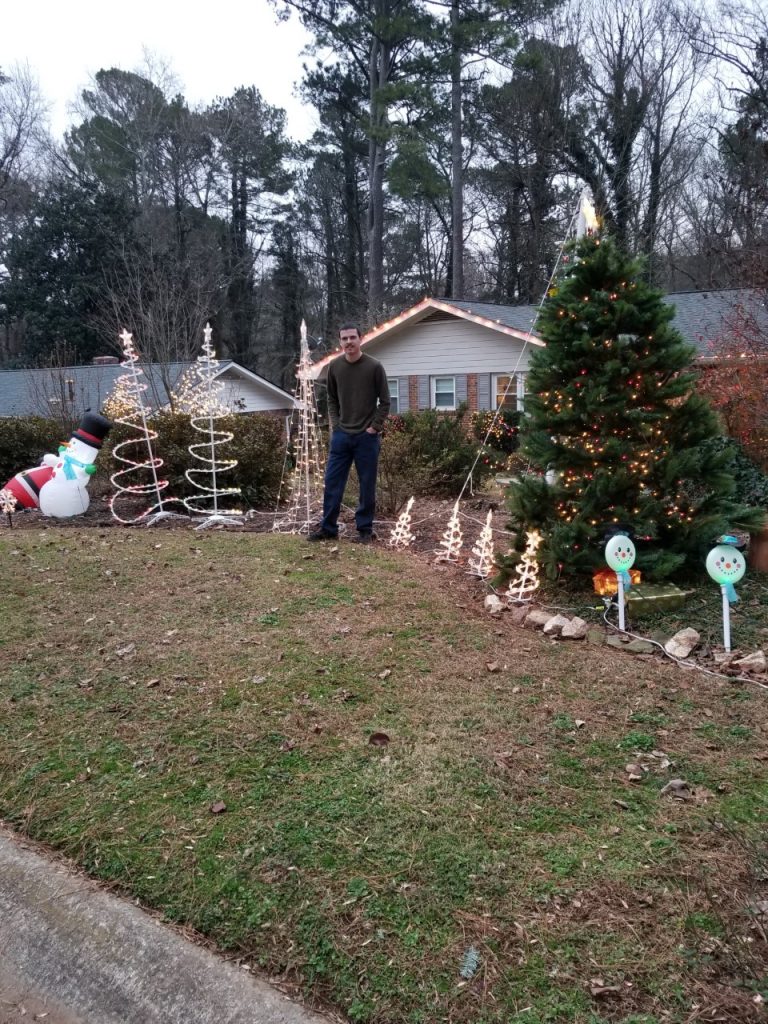 "Why does Casey decorate for Christmas? He loves putting them out, watching people pass by and stop to have a glance. Mostly, Casey decorates for Christmas for me. He knows I love to see our home all lit up with the spirit of Christmas. We hope everyone enjoys it as much as we do."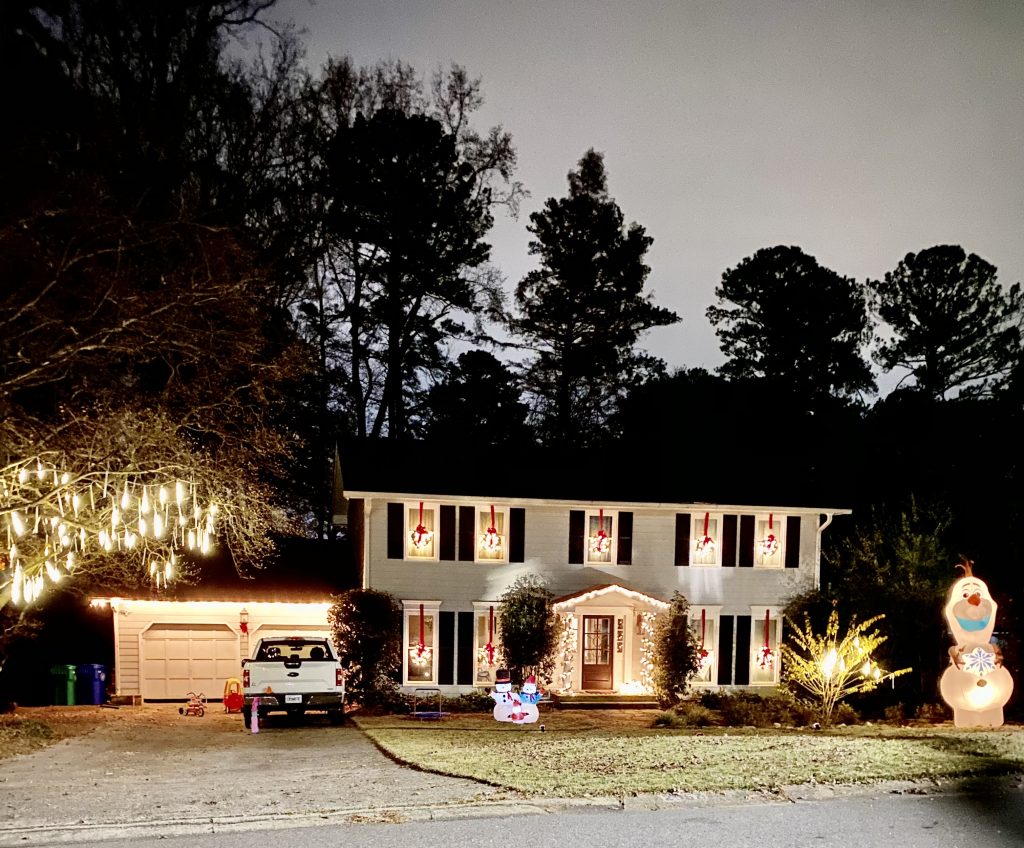 Congratulations to the Quarles family who won third place at 2557 Binghampton Drive. It was such a classy and beautiful design with twinkling wreaths in every window and Olaf out front to say hello! Hear from Mary about their decorations: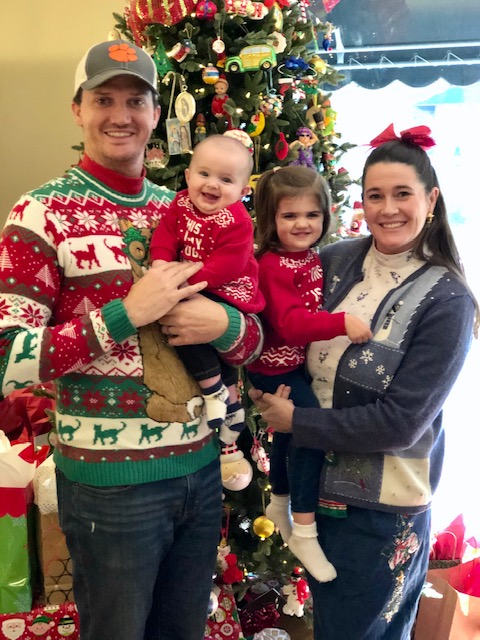 "We absolutely love the Christmas season and love decorating for this holiday because it brings joy to our family. Classic white lights have always been our favorite, but our 2 year old daughter encouraged the giant Olaf in our yard this year as a lover of the Frozen movies. (We went for more of a winter wonderland theme!) Hanging the lights and having neighbors walk by and chat connects us to those we don't see everyday. We also don't miss a chance to dress up for any occasion, so please enjoy our tacky Christmas sweater family pic this year!"
2020 was the first year Julie and Rebecca were a part of the Holiday Lights Decoration contest. We were both looking for a way to get involved and give back to the neighborhood we love. It is such a fun tradition that Dunwoody North organizes each year and when we saw in the neighborhood newsletter that DNCA was looking for volunteers, we both signed up.
This year, the Holiday Lights Decorations Committee nominated 5 houses from each side of Dunwoody North for a total of 10 nominations. As you can imagine, it was very difficult narrowing down the nominees to only 10 houses. We were looking for a variety of decorations and creativity – lights, blow ups, and that wow factor! From these 10 nominations, the houses who received the first, second, and third most votes won. Each winner received a coffee mug and a yard sign showcasing their winner status.
Out of 1,100+ homes in Dunwoody North, only 47 people voted. This is consistent with the number of votes in the contest over the past 6 years. We'd love to see increased voter participation next year. This is a wonderful way for our Dunwoody North community to showcase their holiday lights and for our neighbors to spend a night or two driving around with their families and friends to see the twinkling, magical lights. We would love to have more people involved next year! If you are interested in volunteering with the 2021 Holiday Lights Contest, please reach out to Rebecca Parker and Julie Kegley at:Decorations@DunwoodyNorth.org.
DNCA extends a thank you to the Holiday Lights Committee of Rebecca Parker, Julie Kegley, and Sean Racine!