Dunwoody North Civic Association is proud to present the winners of our Holiday Decoration contest for 2019.
We thank all of those who participated, all of the finalists were worthy competitors! There are so many outstanding displays of holiday spirit and we hope that everyone continues to enjoy riding through the Dunwoody North community during this festive season.
The east side Holiday House is 2507 Briars North Dr., home of Dan and Laura Fagen.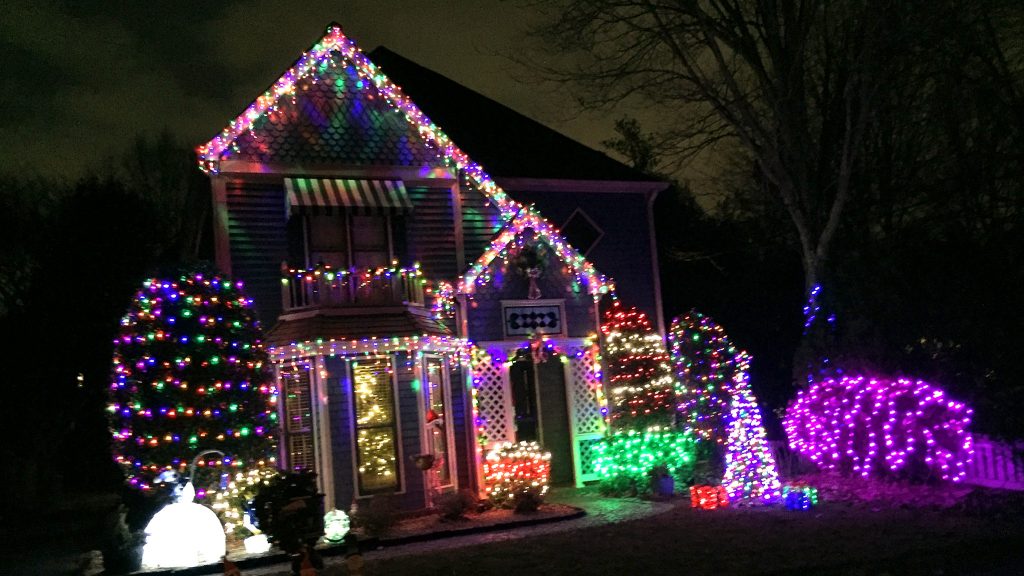 Laura credits Dan for the brilliant display and says he loves Christmas and went all out with decorating! The Fagens moved into the home at the beginning of June this year and also had an incredible Halloween display, according to neighbors. Laura says they were inspired by their new home and it's beautiful gingerbread house look. Congratulations Dan and Laura!
The west side Holiday House is 2405 Kings Point Dr., home of Sean and Astrid Racine.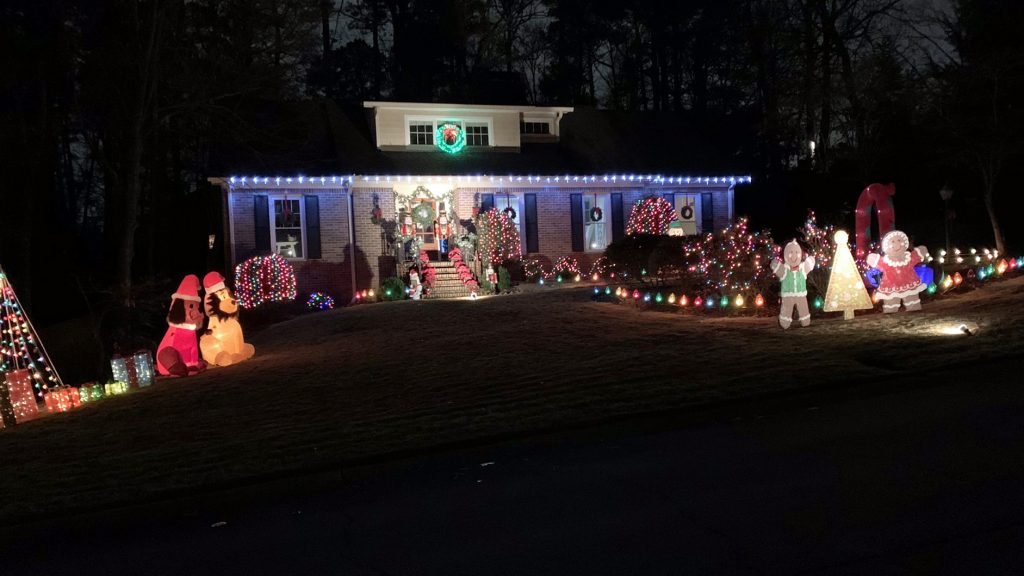 Sean said their decoration theme is "toy land" because they have children and it makes the decorating also fun for them. They started collecting decorations 12-13 years ago, first acquiring the gingerbread people. Every year they try to add more decorations, always staying within the toy land theme. Congratulations to the Racine family!
SPECIAL MENTION: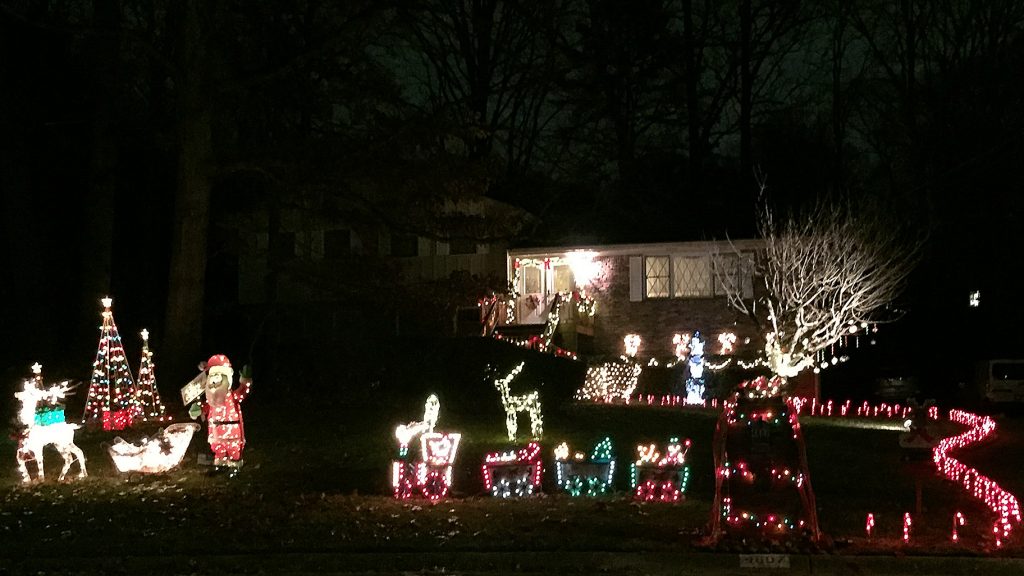 To Sally and Donald Sodenberg, 4607 Sudbury Rd., for their years of beautiful Christmas decorations. Sally passed away this year while working on her decorations (see below) and is a past DNCA Holiday Decorations winner.
Here is her obituary reprinted from Legacy.com:
Sally Soderberg Obituary - SODERBERG (BELLAR), Sally
Sally Bellar Soderberg of Dunwoody, GA, passed away unexpectedly at her home on Dec. 6, 2019. On her final day, she was preparing for her favorite time of year, happily putting the last touches on her home and yard's Christmas decorations. She was an incredibly vibrant and active 87 year-old who was healthy and enjoying her life until her last breath. She had recently celebrated her 65th wedding anniversary with her extended family and friends, describing the event weekend as the best days of her life.
Sally, the 3rd of 5 children, was born on Nov. 4, 1932 in Bedford, Ohio to Gordon & Catherine Bellar. While attending the University of Miami, Sally earned a degree in Education and met the love of her life and future husband Don. They married in 1954 and she raised 4 children and 5 grandchildren. Sally taught Elementary School for 4 decades, earning her Masters of Education degree in 1985 from Oglethorpe University and ending her teaching career after 20 years with DeKalb County Schools. She dedicated her life to caring for her children and grandchildren, as well as being active at her local church and teaching Sunday school. Sally was a loving wife, the most amazing mother, grandmother, and great-grandmother a child could ever wish for. She had an artists eye, a great wit, a beautiful singing voice, wrote poetry, enjoyed music, art, and literature, and had an overall passion for every day of her life. She was a great friend and a second mother to many. Sally is survived by her adoring husband, Donald F. Soderberg, her four children; Kary, Jeff, Pam, and Greg, her daughter-in-law Lisa, her grandchildren; Jackie, Jake, Hannah, Shane, and Shelby, and her great-grandchild, Ariah, along with the thousands of children she taught and who's lives she touched. There will be a ceremony to celebrate Sally's life and legacy at 11 AM, at Kingswood United Methodist Church on Saturday, Dec. 14. In lieu of flowers, please consider a gift to St. Jude Children's Research Hospital at (800) 822-6344.
Published in The Atlanta Journal-Constitution on Dec. 12, 2019