This December, the DNCA Beautification Committee is sponsoring a holiday decorations contest. The first of what we hope will become many. The idea is to really step-up the festive spirit and feel of the Dunwoody North neighborhoods during the holiday season.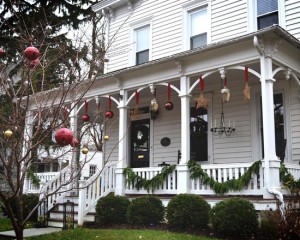 We will be looking for outstanding ornamentation, design and creativity that catches the eyes and hearts of those who see it.
Be innovative and original... This is not necessarily a case of "the most lights wins".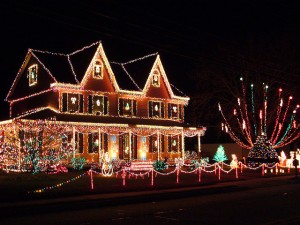 Our volunteer staff will begin touring the neighborhood in early December and the plan is to announce the winners in late December.
Here are the guidelines:
Have your exterior holiday decorating completed by sundown December 6th. This is when our volunteers will start touring and judging.
Beautification Committee touring and judging ends at 11:59pm December 9th.
All of the nominees will be contacted by December 11th for permission to be included in the contest.
Ten houses will be nominated, five from each side of Tilly Mill Road.
Photos of the nominated homes will be taken between December 9th and 13th and posted by December 14th, at which point voting can begin.
All residents are invited to tour the neighborhood and visit the ballot page to vote for their favorites, one from each side of Tilly Mill.
All votes must be posted before 11:59pm, Sunday December 20th. Any votes posted after that time will be void.
Votes will be tallied and one winner from each side will be notified December 22nd.
Each winner will receive a prize and a recognition page on the website.
Of course, if you have any questions, feel free to contact Beautification via the form at the top right of this page.