By Cindy Dennis (DNCA Vice President of Zoning)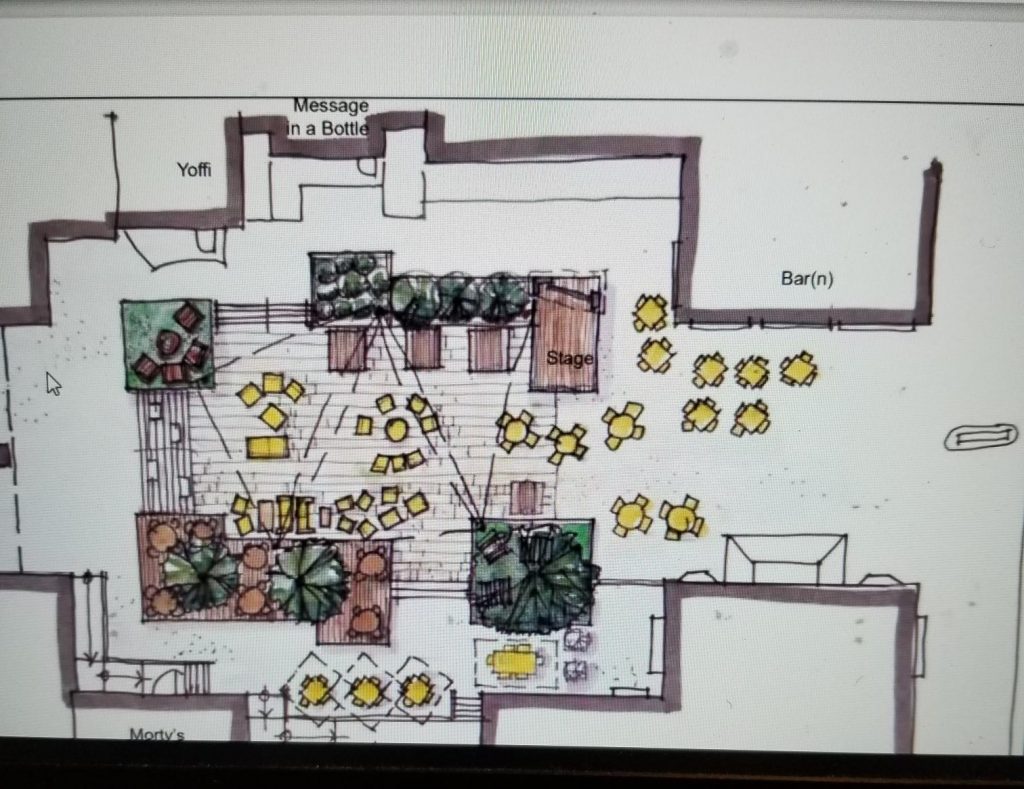 In recent months, I have listened in on a number of Zoom meetings for the Dunwoody City Government. There are many exciting projects upcoming or underway which will greatly enhance our Dunwoody living experience. Please note, there are minutes for all of these types of meetings listed on the Dunwoody Government website.

By far my favorite is one that was presented in the March 18th, 2021, Dunwoody Development Authority meeting. The project I am referring to is located in Dunwoody Village and will be located behind the Fresh Market in the courtyard area. The visionary is David Abes of the Dash Hospitality Group. David has a long history in the hospitality industry. The Courtyard plan will be "the heart of the development and the perfect place to sit and stay a while." There will be outdoor seating, live music in the evenings, beer festivals, kids events, movies on the big screen, and the "like".

The plan includes restaurants such as the Bar(n), Morty's Meat and Supply, Yoffi, Message in a Bottle, and Cuco's. Each of these restaurants will be added over time and include a nice variety of cuisine.

This spot will truly become a gathering place. It will be great for date night, a casual Sunday brunch, a family outing, or just a quick place to sit and sample a nice cocktail. Dunwoody will very much enjoy the new Village of Dunwoody.

For more information, see meeting notes from the Dunwoody City Government meeting.